Crimson Crisp™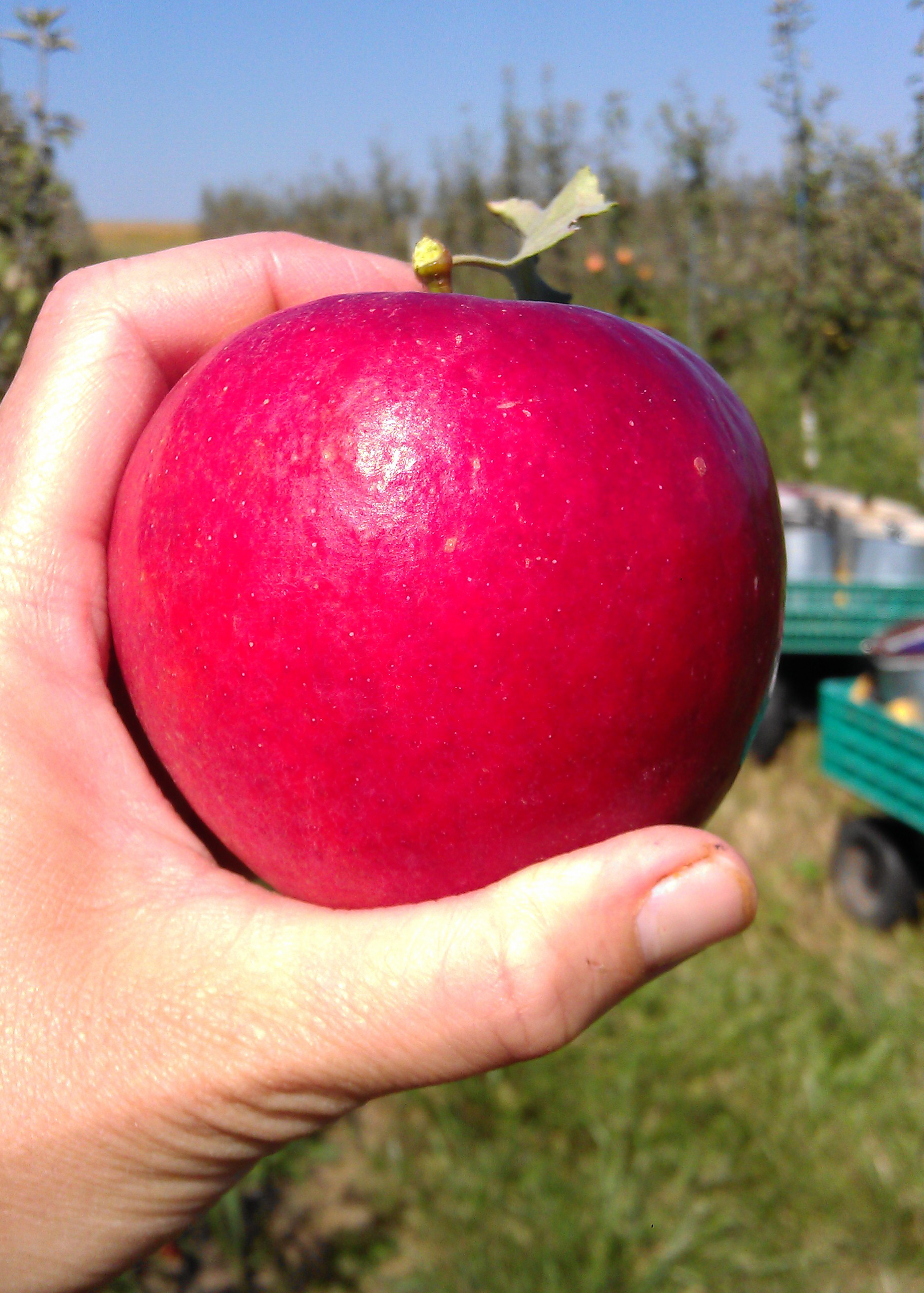 Ripening Period: Late September
Flavor/texture: Very nice sweet-tart balance with hints of orange and spice.  A very hard apple with firm, dense, and fine grained flesh.
Uses:  Fresh Eating, Stores very well
Orchard Notes:  These apples are red jewels in the orchard.  We only planted twenty trees in our first planting.  We were so impressed with this small apple that we planted a few hundred more.